Ballistic Helmets For Sale Bulletproof Vest - Size 4XL - Just $414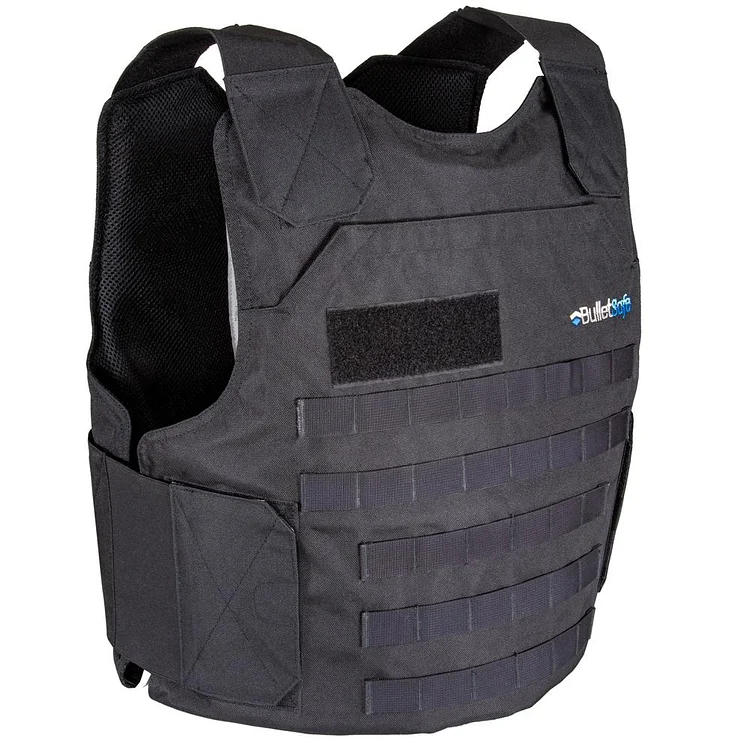 Ballistic Helmets For Sale Bulletproof Vest - Size 4XL - Just $414
The BallisticClub Bulletproof Vest in Our Largest Size - 4X. For just $414, the BallisticClub Bulletproof Vest offers NIJ Level IIIA (3A) protection - strong enough to stop handgun rounds up to a .44 Magnum! BallisticClub offers this Level IIIA protection for the unbeatable price of $414. BallisticClub offers you a great bulletproof vest at an unbelievable price. The BallisticClub Bulletproof Vest is the best value in body armor. Order yours now.
What is Level IIIA, and why does it matter? Level IIIA (3A) is the third-highest level of protection rated by the NIJ; usually the highest level available in soft body armor. This rating means that the BallisticClub vest will protect you from everything from a BB gun up to a .44 magnum. Don't settle for other vests that only meet the requirements for class IIA or class II. Class IIIA is the best protection you can find in a bulletproof vest.
Is this the best bulletproof vest I can buy? The BallisticClub Vest is the best value among bulletproof vests. If you have to buy your own vest, taking cost and level of protection into account, it is definitely the best vest.
The BallisticClub Vest is available in six sizes: S, M, L, XL, 2XL, and 4XL. You can order the 4XL size from this page. For the other sizes, click here. Your bulletproof vest size might be different from your shirt size.

Notes:
S-2XL Vests are sold on a separate page, Click Here.
You can download a full spec. sheet about the BallisticClub Vest here.
*US Patent # US10845163B2
Another note on sizing your bulletproof vest: Most importantly, your bulletproof vest should fits properly around your belly. Because of the adjustable shoulder scraps, the length of the vest is not as important; the diameter of the vest around your midsection is the important thing to consider. If you are a skinny man with a big belly, you should order at the top of your size range so that the vest fits around your midsection. If you are very fit with large arms, legs, and chest, and a slender waist, you should order at the bottom of your size range.
What bullets does this vest protect against? A Level IIIA vest can protect against almost all handgun rounds. Level IIIA vests (including ours) are tested with bullets all the way up to a .44 Magnum, which is a very powerful bullet. This vest will protect against smaller rounds, too. We can comfortably say that a Level IIIA vest will offer protection against almost any handgun you might encounter, and definitely any concealed handgun. Most US shooting injuries are from handgun violence, so the BallisticClub vest will protect you against most gun danger.
What doesn't it protect against? No vests can withstand every bullet, and a Level IIIA vest won't protect against heavy rifle fire by itself. But the BallisticClub vest's protection level can be upgraded by adding armor plates to its front and rear plate pockets. For this reason, we also sell ballistic plates.
What are the dimensions of the bulletproof vest?
Dimensions by Vest Size
Size

Weight

Width of each protective panel

Height of each protective panel

Total protection area

Small

5.15 lbs.

16.25"

15.75"

390 sq. inches

Medium

5.70 lbs.

18"

15.75"

430 sq. inches

Large

5.70 lbs.

18"

15.75"

430 sq. inches

Extra Large

6.05 lbs.

18.5"

16"

450 sq. inches

2X

6.35 lbs.

19"

17"

490 sq. inches

4X

6.95 lbs.

21"

18"

560 sq. inches
Almost anybody can order our bulletproof vests. We can ship bulletproof vests to Worldwide. It is illegal for convicted felons to order and own a bulletproof vest, but legal for anyone else. The law does not stop you from being safe.
Who buys bulletproof vests? Bullet proof vests are popular for security guards, private investigators, police officers, pawn brokers, repo men, gas station attendants, hunters, shooting enthusiasts, preppers, and anybody else who wants to be protected from the dangers of gun violence.
Why is it shaped like a vest? Over time, body armor design has taken on a vest shape because it protects your vital organs while keeping it lightweight, comfortable, and non-restrictive of movement. For these reasons, a collarless vest is the ideal shape for body armor.
What are the front and back pouches for? A Level IIIA Vest can't stop rifle or heavier weapon rounds alone; for those you'll need ballistic plates. The pockets in the front and rear of our vests perfectly fit these armor plates.
Where can I buy the BallisticClub vest? You can order your bulletproof vest directly from this web page and it will be immediately shipped. You will receive it as soon as possible.We are currently looking to increase the number of retail store selling our vests, so if you own a retail store or chain and wish to sell BallisticClub vests, click this link. Fill out the form on that page and a wholesale sales representative will contact you.
Can I exchange a vest for a different size? Yes, but only if it is still in new condition and within 30 days of your purchase. If you would like to exchange for a different size, the vest must be returned in as-new condition (clean, dust-free, unworn, not covered in animal hair, doesn't smell like cologne). Please include a note with your return telling us what size you would like to receive. We will mail the correct size free of charge.
Please contact BallisticClub Customer Support at +1 (424)-278-4778 to discuss your exchange and return process
Can I return a vest for a refund? Yes, but only if the vest is in new condition and you do it quickly. Returns are accepted if they are postmarked within 7 days of receipt. All returns are charged a 15% inspection/restocking fee. The vest must be returned in as-new condition (clean, dust-free, unworn, not covered in animal hair, doesn't smell like cologne). All returns require a Return Authorization.
Please contact BallisticClub Customer Support at +1 (424)-278-4778 to discuss your refund and return process
Is this vest concealable? What does it look like under a uniform shirt?
Ballistic Helmets For Sale will ship orders as soon as possible. For example, if you purchase three items, they will be shipped to you based on lead time and availability. This way you get as much of your order as soon as possible, which means that your order may come in separate packages.
Order Confirmation:
As soon as you place your order with Ballistic Helmets For Sale, you will receive an order confirmation e-mail. This means that your order has been logged in our system and your credit card has been pre-authorized for the purchase. Afterward, we contact our suppliers to confirm the availability of the product you are ordering for immediate shipment. If your item is on backorder or unavailable, we will cancel the pre-authorization and duly inform you via e-mail.
Order Shipment:
Orders are shipped within five business days from the date of your order unless specified otherwise on the product page. The product page will contain the most accurate information on shipping and lead times. You will receive an email containing the tracking information of your order after the order has been shipped to your location. If you do not receive tracking information from us within seven business days of the lead time specified on the product page, feel free to follow up with us at [email protected]
Shipping Fee and Time:


Damages:
We take full responsibility for any obvious damage to your product caused by wrong packaging or delivering an already defective product. Please inspect the packaging of your item(s) when they arrive, if you notice any damage, you should document it when signing for delivery. If the item(s) contained in the package arrives damaged, please send photos to [email protected], and we will process an insurance claim on your behalf.
Cancellations, Returns, & Refunds:
We back all our products with a customer satisfaction guarantee, so we created a fair cancellation policy.
In most cases, all orders are final and cannot be canceled once the order has been processed. If the order is within the proper time frame, contact Ballistic Helmets For Sale. This policy will be reviewed on an individual basis. All sales are final on all closeout items.
Should you cancel an order because you placed the order in error or wish to return your order after delivery for any reason other than a product defect or misrepresentation, you are subject to an administration and cancellation fee equal to 50% of your order with a minimum of $60, whether or not your order has shipped.
Unless noted otherwise on the product description page, return requests must be made within 14 calendar days upon receipt of shipment. You need to send the helmet with complete packaging without affecting the second sale( please note that you need to bear the return shipping costs yourself).
Though we offer "free shipping" on many of our items, it does not mean there is not an expense associated with the shipping. Shipping is factored into the cost. Should you return a product that was ordered by mistake, without defect, etc., you will be responsible for our original shipping cost(s) associated with the transaction.
Should an item be returned because it was defective, misrepresented, not as described, etc., Ballistic Helmets For Sale will issue a full refund and will reimburse the customer for all shipping expenses associated with the return. However, the product must be returned via USPS flat-rate shipping in order to receive a shipping expense refund. Buyers must ensure all returned parcels receive delivery AND signature confirmation.
Please allow 5-10 business days from the time the item is received to process a refund. Refunds will only be issued to the original credit card that you use when placing your order.
We stand behind our products 100%!
By purchasing any of our items, the buyer certifies they have read and agree to our shipping, return, and privacy policies.
Whether you are on a high-risk mission abroad, a law enforcement officer in US lands, or for a tactical leisure activity, the helmet you pick must have the perfect fit.
To have the ideal fit, you need to choose the best type with the correct helmet size. It will boost your performance and will also increase your safety.
We'll show you how to choose the best size and include some advice for selecting the best ballistic helmet for your needs.
The helmet is one of the oldest protective gear that goes back to the 23rd century BC. Modern ballistic helmets have lighter yet sturdier materials, such as carbon fiber, Kevlar, and high-impact resistant plastic.
Innovative designs aim to provide a high-performing and efficient solution for combative activities, including military and law enforcement operations.
FACTORS TO CONSIDER WHEN PICKING A BALLISTIC HELMET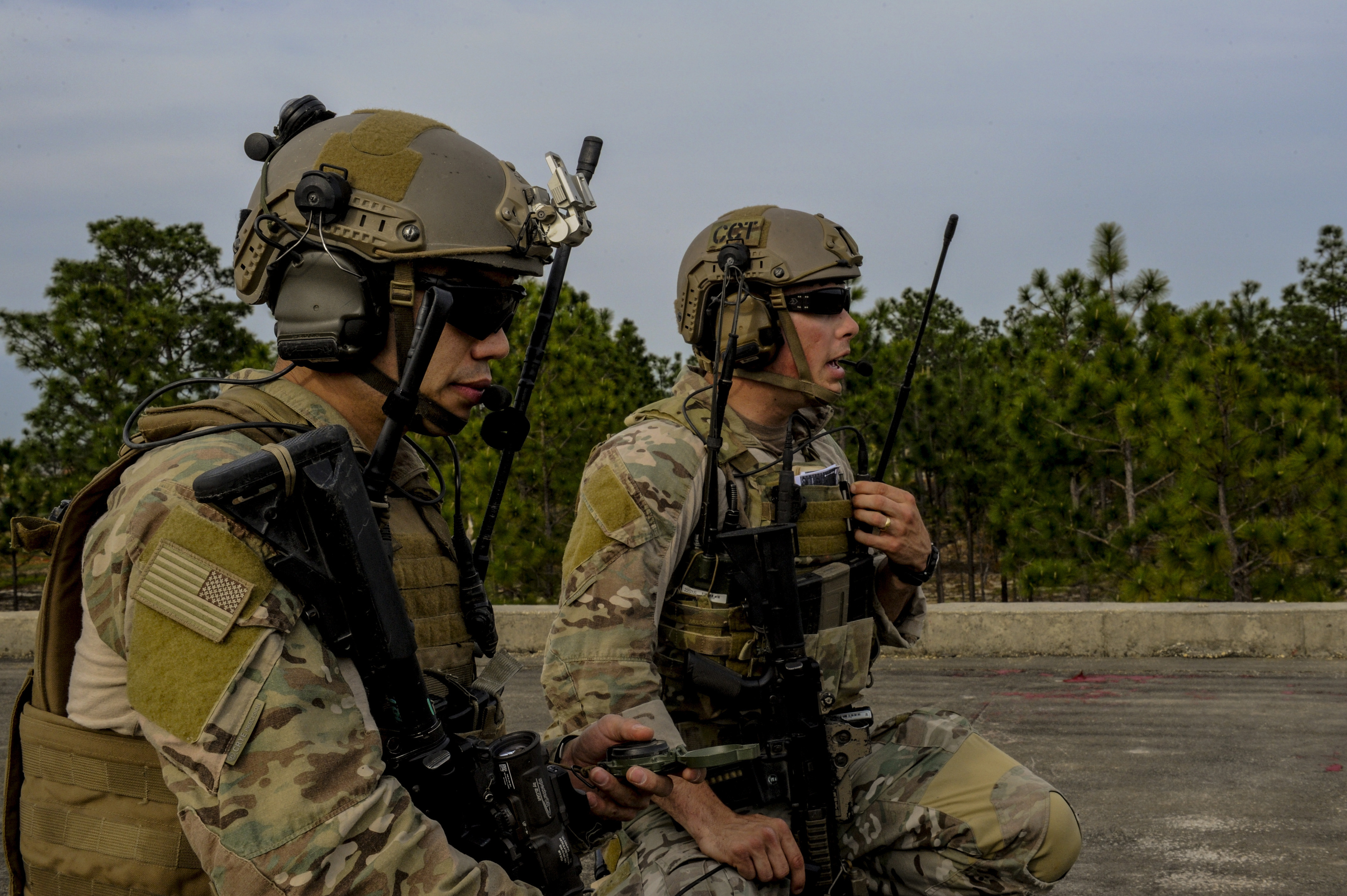 When looking for a tactical helmet, it is critical to understand that what you purchase can protect you from harm. It should have undergone thorough testing and has a design that can meet the US military or NIJ standards.
Here are three top characteristics that you should consider when choosing your Tactical Helmet.
PROPER FIT
If your helmet sits too low on your head, the tendency to block your field of vision is high. It can impede your eyewear's effectiveness and might even be the cause of lowered agility in a combat field.
Typically, shell head measurement comes in four sizes: small (S), medium (M), large (L), and extra-large (XL). These sizes can vary by brand and maker, they generally equate to:
S = 21in - 22 1/2in (53 - 55cm)
M = 22in - 23 1/2in (55 - 58cm)
L = 23in - 24 1/2in (58 - 61cm)
XL = 24in - 25 1/4in (61 - 63cm)
However, you should always check with the manufacturer to be certain about the helmet you're interested in.
Here is a step-by-step guideline that you can follow to know what helmet size is correct for you.
Sit in an upright position.

Have your comrade measure your

head length

. Let your comrade start in the middle of the brows to the back of your head. You can use a caliper (preferred) or a tape measure. Record the measurements.

The next step is to determine the measurement of your

head width

. Do it by getting the widest length between the left and right side of the skull. Let your comrade position the caliper or tape measure just above your ears. Again, do not forget to record your measurements.

Now, get your maximum

head circumference

and record the measurement. Remember that you are sitting in an upright position. It is best to take the measurement just above the bony brow ridges while passing the tape measure just above the ears.

You can check with helmet brands on the best recommendation of helmet size based on your measurements,
STABILITY
If your tactical helmet sits too high, the risk of it being unstable is high. A loose-fit helmet can be a nuisance and can cause you annoyance than can lower your focus.
Remember that a low focus can cause you harm or even your life on a battlefield. It means stability is a critical factor in choosing your tactical or Military Helmet.
The question is: How can you check if the fit is appropriate for you? Here are some indicators for you to take note of:
Tactical helmets typically have a four-point chin strap/ belt. Tighten the belt and check if the helmet feels snug, but not too tight and not too loose.

Check if the helmet's crown pad reaches the top of your head.

Look above using your eyes without tilting your head up. You should see the rim of your helmet. If you can see the inside of your helmet, the helmet might be too low and loose. If you can't see the rim, the helmet might be too small for you that makes it sit too high on your head.

Your tactical helmet must remain in place when you move your head from side to side or shake your head.

Ask a comrade to assess if your helmet is stable. He should see that the front rim is approximately half an inch on top of the eyebrows.
COMFORT
The wearer should feel comfortable while using a ballistic helmet. A good one will not hamper your performance and can even boost its wearer's protection and safety, especially during combat.
IMPORTANT FACTORS WHEN CHOOSING A TACTICAL HELMET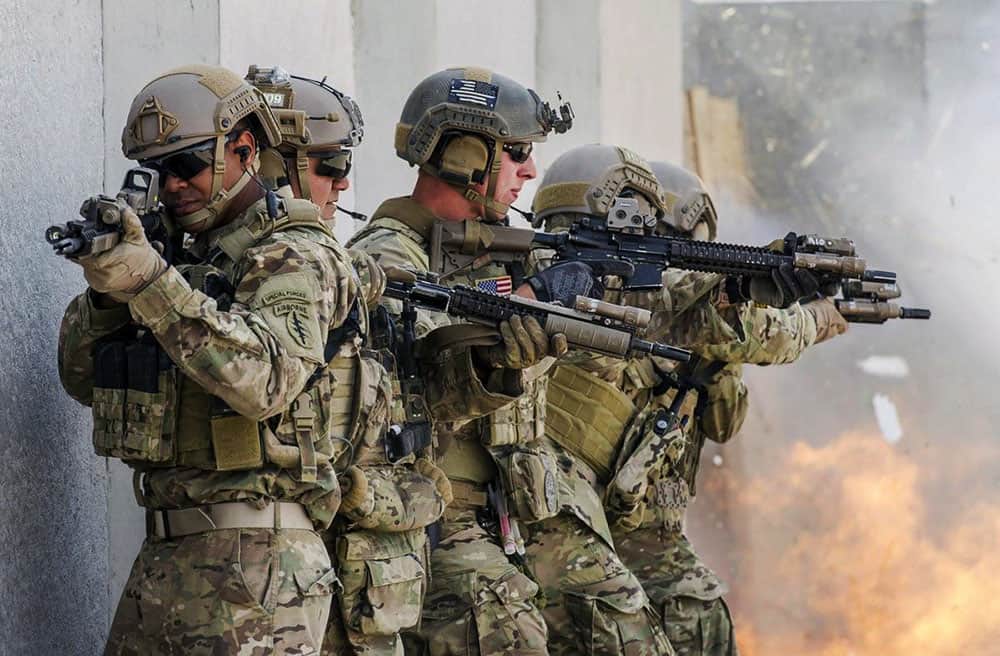 Before you choose and purchase a ballistic helmet, you have to know and understand why there are various types of helmets and what you should look for when picking one. Here are some tips that you should keep in mind:
Assess and check the protection level of the helmet. It should have undergone rigorous testing as per the NIJ standards.
The tactical helmet that you will select must have padding, a suspension

, and a

harness system

, which are the fundamental components of a protective helmet.

The tactical helmet should be made of high-quality materials that make it sturdy and long-lasting.
Fortunately, Ballistic Helmets For Sale has a comprehensive guideline about everything you need to know in choosing a bulletproof helmet. Moreover, we have a network of reliable providers that you can check. Here are some, to name a few.
1. Protection Group Danmark: Protection Group Danmark ARCH Level IIIA bulletproof helmet is a high-cut type, allowing users to add communication gadgets, like headsets.
It also has a provision in adding other accessories like an oxygen mask, camera, flashlight, and night vision gadgets. It is made of Aramid and weighs 1.15 kilos alone, which makes it one of the lightweight-typed helmets.
This ballistic helmet carries an approval for V50 as per STANAG2920, which means that it follows the NATO standard for ballistic gears.
This bulletproof helmet has an added coating of Polyurea spray paint. It is to ensure additional protection from round pressure. The added paint layer also increases the strength of the helmet's anti-bullet properties.
2. Legacy: Legacy MICH Level IIIA ballistic helmet is a light-weight gear with multiple layers. It can stop 0.357 FMJ FN rounds and even .44 Magnum SJHP shots.
3. Chase Tactical: Chase Tactical non-ballistic helmet is used as a mounting gear for the camera and low-profile lights. It is compatible with standard accessories, such as headsets and battery packs. It has a universal sizing, so it offers a four-point harness to ensure stability and comfort.
ALWAYS PROTECT YOUR HEAD
A tactical helmet is a safety gear that protects its user from fatal impacts on the head. However, take note that not all tactical helmets are ballistic or bulletproof.
Some types, such as bump helmets, protect its user from blunt trauma, but not all can absorb the impact of gun fires.On the other hand, a military helmet is typically bulletproof as it is necessary for high-risk activities on the battlefield.
Ultimately, once you are to find your ballistic helmet, choose one that fits you perfectly.
The first step is to know your head measurements, which will help you choose the correct helmet shell size.
Then, assess for stability. Ensure that the helmet you choose is snug and has the appropriate coverage on your head.
Finally, choose something that you are comfortable to use.
Remember that these factors may affect your mobility and focus in your workplace, whether it be a battlefield or in the city's streets.
In addition to the factors above, make sure the helmet you have has the appropriate NIJ level depending on your work requirements. Also, choose high-quality materials for more extended use.
Why are these points essential in choosing your helmet? It is because accidents can happen in times when you least expect them to happen.
Therefore, when speaking of safety and protection, you shouldn't take things for granted. Pick the suitable model and size for your head as it will ensure maximum safety and may just save your life today.
You can check through
Ballistic Helmets For Sale
's helmet collection from various reliable brands. We have the best and safest in the market.